About Us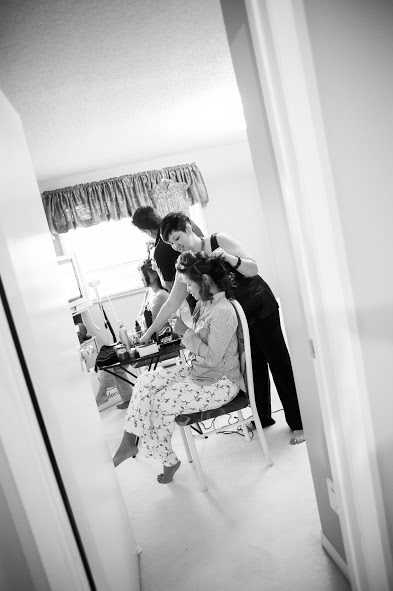 Turning Hedz Creations Hair Studio has been providing quality professional hairstyling services to GTA residents since 2009. Owner/head stylist Sarah Hosaki and her team of qualified professionals specialize in a wide range of styles and treatments for any hair type. By staying on top of the latest trends in cuts, colours and lengths, the Turning Hedz staff can help you get the head of hair you're looking for to make you feel confident, stylish and beautiful. From day-to-day looks, to special occasions like weddings, graduations and anniversaries, Turning Hedz has the experience and expertise to deliver results you want.
Your hair is an extension of your identity. Let us help express yours, with the best hairstyle for any mood, personality or occasion. You'll be "Turning Hedz" in no time.
 Book your appointment today and receive a free consultation prior to.
---
 Sarah Hosaki – Owner/Master Stylist

What began as a lifelong love of hair  became a career in 2003, when Sarah Hosaki decided that the profession she wanted to pursue involved creating works of art on cranial canvasses. Becoming a hair stylist not only allowed Sarah to play with her passion, it also gave her an outlet to express herself creatively. The seemingly endless colours, styles and techniques provided limitless possibilities to what could be done in an ever-evolvingindustry. There was no better place to play for a living.
Sarah's ability to cut, sculpt and style with skill and confidence is reflected in the loyalty of her clients, some of whom travel from her old stomping grounds in Stouffville, Ontario to her studio in Cornell, located on the outskirts of Markham. Here is where Turning Hedz Creations Hair Studio first opened its doors on October 5, 2009, offering industry-leading hair styling services to GTA residents. Today, Sarah and her team of qualified stylists continue to work tirelessly to provide a styling experience that exceeds client expectations.
It has been an eventful and immensely satisfying career to date for Sarah. In the past she has been a Technical Associate and Creative Team member  for Goldwell and KMS. She is now sharing her love for healthier hair care options and sustainable products as an Education Team Member for Neuma, where she has the opportunity to share her knowledge and expertise with others.  Sarah also enjoys donating her time to a number of charities, both in her community and within the hair industry, including 100+ Women in Markham, Backpacks for Kids, 360 Kids, Style For a Cause and LookGood Feel Better.
Keira Finnemore –  Intermediate Stylist

You could say a desire to help others has always been in Keira Finnemore's DNA. No matter what career she ended up with, as long as it involved helping in some capacity she would be happy; and if it could be one of her two high school dreams – nursing and hairstyling – even better.Through commitment and hard work, both of her dreams became a reality.
Keira practiced nursing for five years before deciding to completely switch gears and go back to school for hairstyling. In 2013, she attended Toronto's Donato Academy, where she learned the tricks of the trade in theory and in practice. Her love for hairstyling was cemented and upon graduation in 2014, she joined the Turning Hedz team. Since then, Keira has delighted in helping people discover their natural beauty by finding the cut and colour that inspires them.
She's looking forward to a long and fulfilling career in which she'll continue to learn and hone her skills, and become a trustworthy and inspirational hairstylist.
Our Partners